Family home in St Petersburg.
£1181* prices from
Sleeps 3

3 Bathrooms

House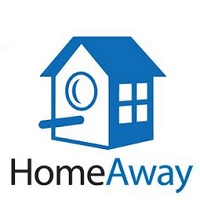 HomeAway.com
Full property details
About Family home in St Petersburg. Holiday House
The house is in a very nice neighborhood and I believe that you will enjoy the quiet location, just as I do when I am there. The rear garden is fully enclosed and there is parking for at least three cars with a carport area for one space. The ho...
Similar Properties
We've found the following properties which you may also like...
House
Waterfront home, family/pet friendly, minutes to beach
United States, Tampa Bay , South Pasadena
House
Brand New Beach House with Sweeping Intracoastal Waterway Views
United States, Redington Beach,
House
Luxury Waterfront 3 bed 3 bath Town Home U-436, W/ Private Beach on Tampa Bay
United States, Ruskin,
House
Emerald Isle Unit 303: 3 BR / 2 BA condo in N. Redington Beach, Sleeps 6
United States, North Redington Beach,
House
Sapphire Beach House 302B 67th ~ RA75510
United States, Anna Maria Island, Anna Maria
House
Time for the Sea 313 B 58th ST ~ RA90152
United States, Anna Maria Island, Holmes Beach
House
Waterfront home, family/pet friendly, minutes to beach
United States, Tampa Bay , South Pasadena
House
Brand New Beach House with Sweeping Intracoastal Waterway Views
United States, Redington Beach,
House
Luxury Waterfront 3 bed 3 bath Town Home U-436, W/ Private Beach on Tampa Bay
United States, Ruskin,
House
Emerald Isle Unit 303: 3 BR / 2 BA condo in N. Redington Beach, Sleeps 6
United States, North Redington Beach,
House
Sapphire Beach House 302B 67th ~ RA75510
United States, Anna Maria Island, Anna Maria
House
Time for the Sea 313 B 58th ST ~ RA90152
United States, Anna Maria Island, Holmes Beach
House
Waterfront home, family/pet friendly, minutes to beach
United States, Tampa Bay , South Pasadena
House
Brand New Beach House with Sweeping Intracoastal Waterway Views
United States, Redington Beach,
House
Luxury Waterfront 3 bed 3 bath Town Home U-436, W/ Private Beach on Tampa Bay
United States, Ruskin,
House
Emerald Isle Unit 303: 3 BR / 2 BA condo in N. Redington Beach, Sleeps 6
United States, North Redington Beach,
House
Sapphire Beach House 302B 67th ~ RA75510
United States, Anna Maria Island, Anna Maria
House
Time for the Sea 313 B 58th ST ~ RA90152
United States, Anna Maria Island, Holmes Beach