Dona Filipa and San Lorenzo Golf Resort
£245* prices from
Sleeps 2

2 Bathrooms

Apartment
Hoseasons
Full property details
About Dona Filipa and San Lorenzo Golf Resort Holiday Apartment
Exclusive Your Golf Travel.com Booking Extras
Stay 3+ nights: and receive 1 free place for groups of 8+!!
San Lorenzo Course
San Lorenzo has long been considered by many people to be Portugal's finest courseand is firmly established in the upper echelons of European golf. The course opened in 1988and was designed by the American architect Joseph Lee.
The fortunate creator was blessed with an unimaginably beautiful blank canvas as San Lorenzo sits in the Ria Formosa nature reservea vast park which is home to terrific plant and wildlife species. There are many different styles of golf at San Lorenzoas you wind through the terrific pineslakesand private villaswhile the course also works its way out to the coastline.
There are countless spectacular holeslike the thirda par-5 towards the ocean which gets the juices flowingbefore the course builds up to a magnificent crescendo with the closing stretch; the 17th is a daunting testwhile the closing hole is a the classic andlsquo;risk/reward' holewhere the intrepid golfer must strike a good approach shot to reach the spectacular semi-island green.
San Lorenzo's considerable reputation is not for nothing - this terrific course will not disappoint should you visit during your next golf holiday in the Algarve.
Amenities
Wi-Fi
DVD
TV
Garden
Similar Properties
We've found the following properties which you may also like...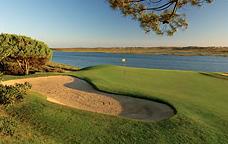 Apartment
Dona Filipa and San Lorenzo Golf Resort
San Lorenzo, Portugal, Algarve, Golfing breaks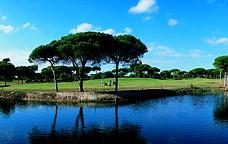 Apartment
Vila Sol AlgarveRenaissance Spa and Golf Resor
Algarve, Portugal, Algarve, Golfing breaks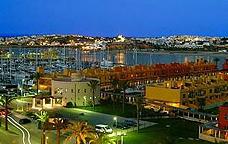 Apartment
Tivoli Marina Portimao
Algarve, Portugal, Algarve, Golfing breaks