Vila Sol AlgarveRenaissance Spa and Golf Resor
£431* prices from
Sleeps 2

2 Bathrooms

Apartment
Your Golf Travel
Full property details
About Vila Sol AlgarveRenaissance Spa and Golf Resor Holiday Apartment
Located in some 150 hectares of beautiful landscapeVila Sol's championship golf complex is one of the most environmentally harmonious in the worldwhose efforts culminated with the award of the Green Flag certification by the Green Globe organisation. Set amid the abundant faunaanimal and plant lifeincluding striking fig and almond treesVila Sol has three nine-hole loops which were the first in Portugal to be designed by the renowned architectDonald Steeland were chosen to host the PGA European Tour Portuguese Open in 1992 and 1993.
Prime Course
The Prime loop is considered by locals to be the most difficult at Vila Solmeasuring 3 544 yardswhere negotiating the tough opening holes requires accurate and powerful driving. The penalties for missing the fairways are severeso placing the ball strategically from the tee is of paramount importance.
Challenge Course
The Challenge loop - 3 383 yards - is generally known as the back nine of Vila Sol's testing championship layoutbut as opposed to the exacting tee shots of the Primeits main defences are the heavily undulating greens. Be sure to keep the ball below the holeas putting downhill here can be treacherous to say the least.
Prestige Course
The Prestige is Vila Sol's shortest nineat 3 367 yardsbut is certainly no pushover; while Steel only worked a mere five bunkers into his designhe skillfully manipulated the indigenous features of the land to create a demanding test. The fairways are narrow on the Prestigeso be sure to keep it straight from the tee.
Vila Sol is also home to a comprehensive golf academywhere the lessons and clinics utilise the latest tuition technologyand can be tailor-made to target specific areas of weakness.
Amenities
Wi-Fi
DVD
TV
Garden
Similar Properties
We've found the following properties which you may also like...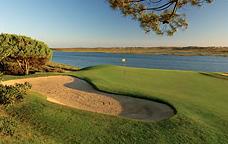 Apartment
Dona Filipa and San Lorenzo Golf Resort
San Lorenzo, Portugal, Algarve, Golfing breaks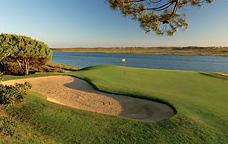 Apartment
Dona Filipa and San Lorenzo Golf Resort
Dona Filipa, Portugal, Algarve, Golfing breaks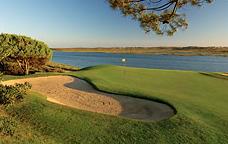 Apartment
Dona Filipa and San Lorenzo Golf Resort
Dona Filipa, Portugal, Algarve, Golfing breaks