Tivoli Marina Vilamoura
£978* prices from
Sleeps 2

2 Bathrooms

Apartment
Your Golf Travel
Full property details
About Tivoli Marina Vilamoura Holiday Apartment
The Tivoli Marina Vilamoura may be a superb 5* hotelbut its attributes do not end there; the complex is set in the heart of 30 000 sq. metres of landscaped gardensit has its own conference centreand also a private beach immediately on its doorstep.
The hotel is located in the heart of Vilamouraand has a total of 383 guest bedrooms which look out over either the marina or the oceanand come complete with air-conditioningsatellite televisioninternet connectiondirect dial telephonesafe deposit box and mini-bar.
The Tivoli Marina Vilamoura is a comprehensive holiday destination that lends itself perfectly to travelling groupsfamilies and couplesensuring a thoroughly memorable and satisfying golf or leisure holiday in Vilamoura.
Amenities
Wi-Fi
DVD
TV
Garden
Similar Properties
We've found the following properties which you may also like...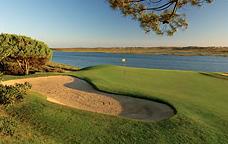 Apartment
Dona Filipa and San Lorenzo Golf Resort
San Lorenzo, Portugal, Algarve, Golfing breaks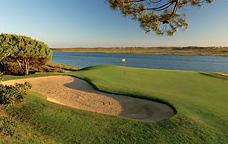 Apartment
Dona Filipa and San Lorenzo Golf Resort
Dona Filipa, Portugal, Algarve, Golfing breaks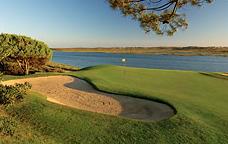 Apartment
Dona Filipa and San Lorenzo Golf Resort
Dona Filipa, Portugal, Algarve, Golfing breaks