CS Sao Rafael Suite Hotel
£248* prices from
Sleeps 2

2 Bathrooms

Apartment
Your Golf Travel
Full property details
About CS Sao Rafael Suite Hotel Holiday Apartment
The CS Sao Rafael Suite Hotel offers everything that you could ask for from a holiday in the Algarve - five star accommodationa fabulous beachlively nightlife and access to the array of fantastic golf courses dotted along the Algarve.
Located next to the Sao Rafael beach in Albufeirathe hotel presents 101 beautifully furnished and decorated rooms and suites which are lightairy and modern. All have large private balconies overlooking either the gardens or the oceanand are equipped with air-conditioningflat screen satellite televisionsmini-bar and safe deposit box.
The hotel has excellent facilitiesand is surrounded by beautiful Mediterranean gardensall of which help to make it a fantastic place to base your next golfing holiday in the Algarve.
Golf -
The CS Sao Rafael Suite Hotelandnbsp;is partnered by three excellent golf courses: Salgados Golfand excellent links courseis nearbyplus Morgado Golf and Alamos Golf.
Amenities
Wi-Fi
DVD
TV
Garden
Similar Properties
We've found the following properties which you may also like...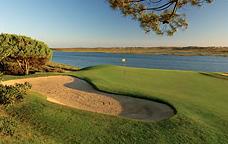 Apartment
Dona Filipa and San Lorenzo Golf Resort
San Lorenzo, Portugal, Algarve, Golfing breaks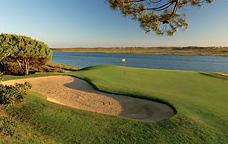 Apartment
Dona Filipa and San Lorenzo Golf Resort
Dona Filipa, Portugal, Algarve, Golfing breaks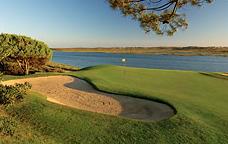 Apartment
Dona Filipa and San Lorenzo Golf Resort
Dona Filipa, Portugal, Algarve, Golfing breaks