CS Vila Lagoas Apartments
£185* prices from
Sleeps 2

2 Bathrooms

Apartment
Your Golf Travel
Full property details
About CS Vila Lagoas Apartments Holiday Apartment
Completed in September 2008the CS Vila Lagoas Apartments are a fantastic beachfront 5* developmentowned by the same group as the hugely popular Sao Rafael Suite Hoteland located in the Herdade Do Salgados estate.
The location is striking; not only is the resort adjacent to the excellent CS Salgados Golf Courseit also opens onto 7 kilometres of magnificent Algarve beach. The neighbouring lagoon is teeming with terrific wildlifewhile the accommodation's signature is contemporary style.
CS Vila Lagoas resort is home to 12 and 3-bedroom apartments that are equally suited to visiting golfers and leisure seekers. The apartments are spread across a number of low-rise buildingsarranged around the resort's astonishing seven swimming pools. Insidethe facilities include a fitted kitchenair-conditioning and flat screen televisionensuring complete comfort for a fantastic golf holiday in Portugal.
Golf Courses -
The CS Herdade Dos Salgados Resort is partnered by three excellent golf courses: Salgados Golfand excellent links courseis on the doorstepplus Morgado Golf and Alamos Golf.
Amenities
Wi-Fi
DVD
TV
Garden
Similar Properties
We've found the following properties which you may also like...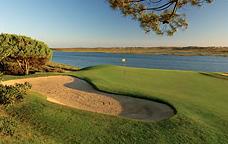 Apartment
Dona Filipa and San Lorenzo Golf Resort
San Lorenzo, Portugal, Algarve, Golfing breaks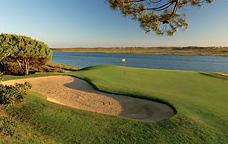 Apartment
Dona Filipa and San Lorenzo Golf Resort
Dona Filipa, Portugal, Algarve, Golfing breaks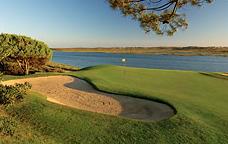 Apartment
Dona Filipa and San Lorenzo Golf Resort
Dona Filipa, Portugal, Algarve, Golfing breaks