Dom Pedro Marina Hotel
£293* prices from
Sleeps 2

2 Bathrooms

Apartment
Your Golf Travel
Full property details
About Dom Pedro Marina Hotel Holiday Apartment
Just a few paces from Vilamoura's iconic marinaand overlooking the ostentatious yachts moored nearbythe 4* Dom Pedro Marina hotel provides the genuine experience of this famous Algarve town.
The hotel has its own private beach clubwhere you can lounge in the sunshinewhile attractions like the casino are within easy reach. Spread across 7 floorsthe hotel has 101 bedroomsall of which include a direct dial telephonemini-barsatellite television and lovely modern dandeacute;cor and furniture. For more space and a bit of added luxurythere are 54 suiteswhich ensure that extra bit of luxury.
The Dom Pedro Marina is the sister hotel to the Dom Pedro Golf Resortand exudes the same qualitybut the Marina is a smallermore intimate destinationperfect for couples and groups that are keen to be in the heart of Vilamoura to experience the exciting atmosphere of the marina area.
Amenities
Wi-Fi
DVD
TV
Garden
Similar Properties
We've found the following properties which you may also like...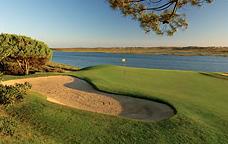 Apartment
Dona Filipa and San Lorenzo Golf Resort
San Lorenzo, Portugal, Algarve, Golfing breaks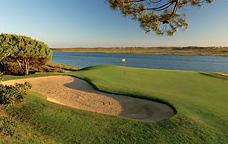 Apartment
Dona Filipa and San Lorenzo Golf Resort
Dona Filipa, Portugal, Algarve, Golfing breaks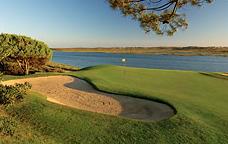 Apartment
Dona Filipa and San Lorenzo Golf Resort
Dona Filipa, Portugal, Algarve, Golfing breaks