Pestana Delfim Hotel
£125* prices from
Sleeps 2

2 Bathrooms

Apartment
Your Golf Travel
Full property details
About Pestana Delfim Hotel Holiday Apartment
The outstanding Delfim Hotel is perched above the idyllic Algarve coastlineaffording panoramic views over the Trandecirc;s Irmandatilde;os beach. The modern hotel is extremely comfortableand has a total of 312 guest bedroomsincluding 13 elegant suites.
Every room has a private balconyand almost all overlook the shorelinewhile all are equipped with satellite televisionsafe deposit boxair-conditioning and a deluxe bathroom. In addition to offering outstanding leisure holidaysthe Delfim also has it s very own conference centrewhich has the capacity to host up to 200 delegates.
For sport and activitiesthis Alvor hotel is excellentand with the beach so closeit has something to offer every holiday-maker.
Amenities
Wi-Fi
DVD
TV
Garden
Similar Properties
We've found the following properties which you may also like...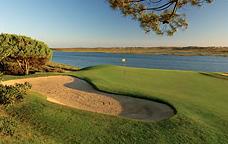 Apartment
Dona Filipa and San Lorenzo Golf Resort
San Lorenzo, Portugal, Algarve, Golfing breaks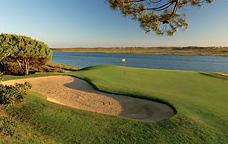 Apartment
Dona Filipa and San Lorenzo Golf Resort
Dona Filipa, Portugal, Algarve, Golfing breaks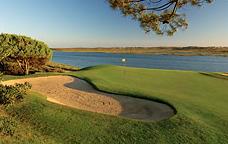 Apartment
Dona Filipa and San Lorenzo Golf Resort
Dona Filipa, Portugal, Algarve, Golfing breaks