Tivoli Lagos
£189* prices from
Sleeps 2

2 Bathrooms

Apartment
Your Golf Travel
Full property details
About Tivoli Lagos Holiday Apartment
Set in the heart of Lagosone of the most beautiful towns on the Algarvethe Tivoli Lagos is an excellent 4* hotel that offers a genuinely Portuguese experience. With the striking blue and white dandeacute;cor that is typical of the regionas well as a free shuttle to the beachthe Tivoli Lagos is a beautiful and popular base for a golf holiday.
The hotel offers guests the choice of 324 rooms and suitesall of which come complete with air-conditioningsatellite televisionen-suite bathroomsdirect dial telephonemini-bar and balcony or terrace.
Situated ideally for access to the attractions of the delightful Port townthe Tivoli Lagos is a high quality and well regarded hotel for golfers heading to the western end of the Algarve.
Amenities
Wi-Fi
DVD
TV
Garden
Similar Properties
We've found the following properties which you may also like...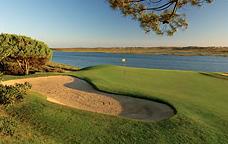 Apartment
Dona Filipa and San Lorenzo Golf Resort
San Lorenzo, Portugal, Algarve, Golfing breaks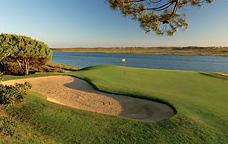 Apartment
Dona Filipa and San Lorenzo Golf Resort
Dona Filipa, Portugal, Algarve, Golfing breaks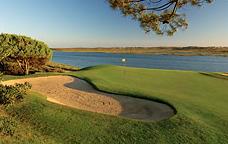 Apartment
Dona Filipa and San Lorenzo Golf Resort
Dona Filipa, Portugal, Algarve, Golfing breaks