PGA National Resort and Spa
£1195* prices from
Sleeps 2

2 Bathrooms

Apartment
Your Golf Travel
Full property details
About PGA National Resort and Spa Holiday Apartment
Since its inception in 1981the PGA National Resort has been a mecca for avid golfersepitomizing the outstanding tradition of resort golf in Floridaand now boasts five championship courses.
Champion Course
The Champion Course is the backbone of PGA National's outstanding golfing heritageoriginally designed by Tom Fazio and subsequently reworked by Jack Nicklaus in 1990. A top class tournament venuethe Champion played host to the 1983 Ryder Cup matches and the 1987 PGA Championshipwhile it is now the annual home of the US Tour's Honda Classic. The treacherous closing holes have been dubbed andlsquo;The Bear Trap'and are among the most difficult in the state.
Haig Course
The Haig Course was the first to be completed at the PGA National Resortand was designed by Tom Fazio. The main challenge around the 6 806 yard layout comes from Fazio's strategic position of his water hazardsdemanding a combination of both power and accuracy. Water comes into play on 15 holes at the Haigwhich was named after the legendary Walter Hagenan unprecedented winner in golf's early years.
General Course
The General Course was designed by Arnold Palmerwhose aggressive attitude towards playing the game is reflected in his creation at PGA National. The fairways are forgiving and the greens largebut with the prevalence of huge water hazardsattacking play comes with considerable risks. The best hole is the daunting par 5 lastwhich is a real all or nothing test.
Squire Course
The Squire is the shortest of PGA National's layoutsand its creator Tom Fazio has described it as a andlsquo;thinking man's golf course'. Many of the holes have dog-leg fairwaysoften demanding conservative club selection from the tee to find prime position. Wildlife is abundant around the Squirewhose name is derived from the nickname of the legendary Gene Sarazenand the course is truly worthy of his legacy.
Estate Course
The Estate Course is PGA National's fifthand is located a couple of miles outside the boundaries of the resort. Amid the verdant Florida landscapethe Estate offers a distinctly different experience to its siblingsbut is well worth visiting during your golf holiday pilgrimage to Florida.
Amenities
Wi-Fi
DVD
TV
Garden
Similar Properties
We've found the following properties which you may also like...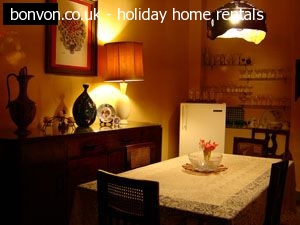 Apartment
Apartments La Superabuela
Calle I between 17th and 19th, Vedado, Cuba, Havana, Vedado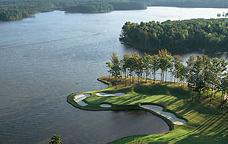 Apartment
Ritz-Carlton Lodge At Reynolds Plantation
Georgia, United States, Georgia, Golfing breaks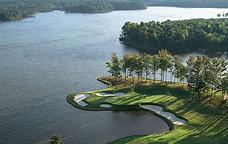 Apartment
Ritz-Carlton Lodge At Reynolds Plantation
Georgia, United States, Georgia, Golfing breaks