Vila Gale Tavira
£159* prices from
Sleeps 2

2 Bathrooms

Apartment
Your Golf Travel
Full property details
About Vila Gale Tavira Holiday Apartment
The 4* Vila Galandeacute; Tavira hotel is located in the picturesque coastal town of Taviraand is heavily influenced by the style and character of the North African architecture andnbsp;evident across the ocean to the South.
Opened in 2002the Vila Galandeacute; Tavira has a total of 268 guest bedroomsand the hotel is a charming and intimate destination throughout. The spacious and modern rooms are beautifully furnished and decoratedand are complete with full air-conditioningsafe deposit boxsatellite televisioninternet connectiondirect dial telephone and mini-bar.
There are good facilitiesand the surrounding town of Tavira is a beautiful place to spend a holidaywhile it is important to remember that the area's best golf courses are within easy reach.
Amenities
Wi-Fi
DVD
TV
Garden
Similar Properties
We've found the following properties which you may also like...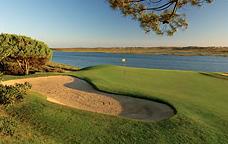 Apartment
Dona Filipa and San Lorenzo Golf Resort
San Lorenzo, Portugal, Algarve, Golfing breaks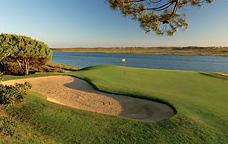 Apartment
Dona Filipa and San Lorenzo Golf Resort
Dona Filipa, Portugal, Algarve, Golfing breaks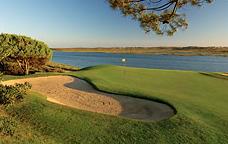 Apartment
Dona Filipa and San Lorenzo Golf Resort
Dona Filipa, Portugal, Algarve, Golfing breaks