Sawgrass Marriott Golf Resort and Spa
£1195* prices from
Sleeps 2

2 Bathrooms

Apartment
Your Golf Travel
Full property details
About Sawgrass Marriott Golf Resort and Spa Holiday Apartment
The Sawgrass Golf Resort may be best known for the awe-inspiring TPC Stadium Coursebut there are in fact 5 championship layouts in totalensuring that this is certainly among the most desirable golf holiday destinations in the world.
TPC Stadium Course
Pete Dye's TPC Stadium Course is among the most famous in the worldand is the annual host to the so-called andlsquo;fifth major'the Players Championship. The highlightwhich goes without sayingis the incredible 17th hole with its island greenwhich has to be one of the most exhilarating golf experiences anywhere. Look past the most discussed hole and the TPC Stadium Course presents an exacting 6 954 yard layoutwhose fairways and greens are pristine. No less than $30 million has been invested in the courseand the work completed in 2006 has affirmed the amazing Players' Course at the forefront of golf in Florida and beyond.
Valley Course
The latest addition to Sawgrass' already impressive portfolio is Pete Dye's Valley Coursewhich is already regarded as being worthy of standing side-by-side with the TPC Stadium Courseand has also hosted the PGA Tour's finest. The ambitious project reflects Dye's extravagant design ethosand the result is a magnificent 6 838 yard championship layout overflowing with water and sand. Perfectly manicured fairways and slicksweeping greens are among the characteristics that make the Valley so popular.
Sawgrass Country Club
Sawgrass Country Club played host to the Players Championship from 1977 to 1981and was designed by Ed Seayan associate of Arnold Palmer's architectural organisation. The 27 holes are combined to produce the East and West rotationswith a maximum length of 7 072 yards. Whichever combination you are lucky enough to playenjoyment and challenge are guaranteed at a course which Golf Digest included in its list of the andlsquo;Best 25 Golf Courses'.
Marsh Landing Country Club
Intracoastal marshland and towering pines set the backdrop for the Marsh Landing Country Clubwhich boasts a 6 841 yard championship layout devised by Ed Seaywho also conceived the superb links at the Sawgrass Country Club. The two nines are truly distinctbut both offer a good test and the chance to observe the estate's outstanding wildlife.
Ponte Vedra Country Club
The Ponte Vedra Country Club's course has been revised and greatly improved by Arnold Palmer and Ed Seayand is set a stunning natural environment. Although it is shortPonte Vedra Country Club is tight in placesdemanding straight driving above all else. The signature hole is the short par 4 thirteenthwhose length is enticingbut there is water everywhere.
Amenities
Wi-Fi
DVD
TV
Garden
Similar Properties
We've found the following properties which you may also like...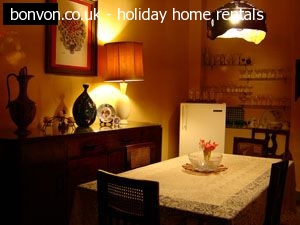 Apartment
Apartments La Superabuela
Calle I between 17th and 19th, Vedado, Cuba, Havana, Vedado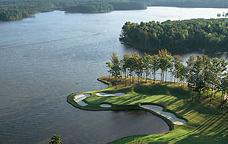 Apartment
Ritz-Carlton Lodge At Reynolds Plantation
Georgia, United States, Georgia, Golfing breaks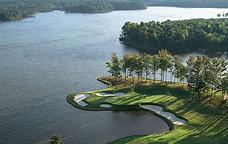 Apartment
Ritz-Carlton Lodge At Reynolds Plantation
Georgia, United States, Georgia, Golfing breaks