Tivoli Carvoeiro
£169* prices from
Sleeps 2

2 Bathrooms

Apartment
Your Golf Travel
Full property details
About Tivoli Carvoeiro Holiday Apartment
The spectacular seaside town of Carvoeirowhere the waves wash the amazing cliffsis home to the excellent 4* Tivoli hotela popular choice with golfers visiting the Algarve. If you are in search of a high quality hotel with easy access to the beachrestaurants and barsthen there are few better choices than Tivoli Carvoeiro.
The hotel occupies a spectacular position overlooking the stunning coastline atop the Carvoeiro cliffsand is home to a total of 293 outstanding guest rooms and suites. All are en-suiteand are complete with individual air-conditioningsatellite televisionradiodirect dial telephonemini-bar and safe.
Where To Play
Tivoli Carvoeiro guests can play at MorgadoAlamosAltoGramachoPintaSalgadosSilves or Palmares.
Amenities
Wi-Fi
DVD
TV
Garden
Similar Properties
We've found the following properties which you may also like...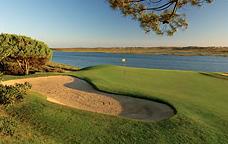 Apartment
Dona Filipa and San Lorenzo Golf Resort
San Lorenzo, Portugal, Algarve, Golfing breaks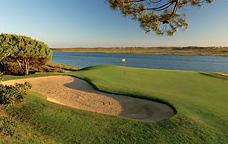 Apartment
Dona Filipa and San Lorenzo Golf Resort
Dona Filipa, Portugal, Algarve, Golfing breaks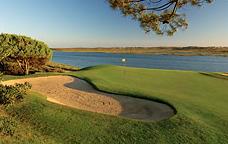 Apartment
Dona Filipa and San Lorenzo Golf Resort
Dona Filipa, Portugal, Algarve, Golfing breaks