Marriott Doral Golf Resort and Spa
£859* prices from
Sleeps 2

2 Bathrooms

Apartment
Your Golf Travel
Full property details
About Marriott Doral Golf Resort and Spa Holiday Apartment
Dubbed the andlsquo;Kingdom of Golf'Doral is one of the world's finest comprehensive golf resortsboasting 5 separate championship courses.
Blue Monster Course
The Legendary andlsquo;Blue Monster' was recently named the 2007 andlsquo;Florida Golf Course Of The Year'and is a famed layout of drama and suspense. As its name suggeststhe layout is characterised by enormous expanses of wateraffecting almost every hole. Originally designed by Dick Wilsonand subsequently reworked by Raymond Floydthe Blue Monster (7 125 yards)is one of the world's great golfing experiencesand is worth the trip to Florida alone.
Great White Course
The Great White is a signature Greg Norman courseand the legendary Australian has created a unique coursewith crushed shells playing a major part in every hotel. Throughout the 7 171 yard layoutthe architect has blended Florida's inherent palm trees with elements of the seaside golf of which Norman is so fondmaking it a fascinating test. Since its redesign in 2005the Great White is playing even betterand comes highly recommended.
Gold Course
Doral's Gold Course is used for the PGA Tour Qualifying Schooland was recently reworked by PGA Tour legend Raymond Floyd. Water is prevalent throughout the Goldwith no less than 15 greens protected by the dreaded aqua. The signature hole is saved for last; the closing par 4 features an island green that demands steely nerves and pinpoint accuracy.
Red Course
The Red Course is seen as a course for everyonebut it should not be underestimated - the talented women of the LPGA Tour converged upon the Red for the 2001 Office Depot Championship. Water comes into play on 14 holesmost acutely around the island greens of the 6th and 14ththe most special holes on this thoroughly enjoyable test.
Silver Course
The Silver Coursewhile littered with the archetypal Doral wateris distinctly different to its neighbours; designer Jerry Pate signalled a departure from the classic Florida style by devising narrow fairwayswith holes of varied length to create an interesting and diverse challenge.
Now in its 17th seasonthe Jim McLean golf school at Doral is widely recognised as the number 1 tuition facility in the United Statesoffering state-of-the-art expert tuition under the directorship of the esteemed McLean.
Amenities
Wi-Fi
DVD
TV
Garden
Similar Properties
We've found the following properties which you may also like...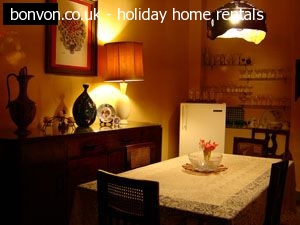 Apartment
Apartments La Superabuela
Calle I between 17th and 19th, Vedado, Cuba, Havana, Vedado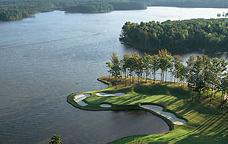 Apartment
Ritz-Carlton Lodge At Reynolds Plantation
Georgia, United States, Georgia, Golfing breaks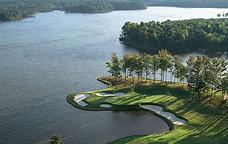 Apartment
Ritz-Carlton Lodge At Reynolds Plantation
Georgia, United States, Georgia, Golfing breaks