Rose Hall Resort and Country Club
£1159* prices from
Sleeps 2

2 Bathrooms

Apartment
Your Golf Travel
Full property details
About Rose Hall Resort and Country Club Holiday Apartment
Stunning mountain vistas and a seafront location are not the only selling points for the Cinnamon Hill Ocean Country Club - it is also home to a monumental Robert van Hagge designed championship course.
Ranked as one of Jamaica's finest by Golf Digestthis is natural beauty and golf in the purest combination. The 7 000 yard layout features an openwind-swept front ninewhere golfers will be at the mercy of the elements (fortunatelythe elements are normally clear skies and perfect sunshine!).
On the closing stretchthe space gives way to tight fairwaysguarded by treacherous bunkersand throughoutthe intrepid player will require a combination of power and guile.
It may be resort golfbut Cinnamon Hill is still extremely intriguing - even if your golf lets you downthe views from the Country Club at the Rose Hall Resort will be a highlight of your golf escape to Jamaica.
Amenities
Wi-Fi
DVD
TV
Garden
Similar Properties
We've found the following properties which you may also like...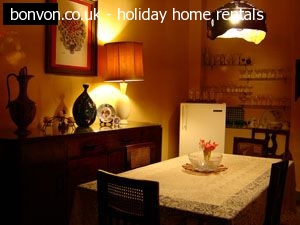 Apartment
Apartments La Superabuela
Calle I between 17th and 19th, Vedado, Cuba, Havana, Vedado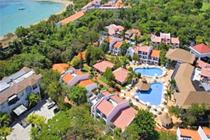 Apartment
Hotel Blue Bay Villas Dorada
Playa Dorada, Dominican Republic, Puerto Plata, Playa Dorada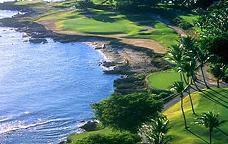 Apartment
Casa De Campo Resort
Dominican Republic, Dominican Republic, South, La Romana