Chateau Des Vigiers
£329* prices from
Sleeps 2

2 Bathrooms

Apartment
Your Golf Travel
Full property details
About Chateau Des Vigiers Holiday Apartment
The golf and country club at Chateau Des Vigiers is laid out across the estateandrsquo;s delightful landscapecarved through plum orchards and great stands of oaksas well as the local lakes and vineyards.
The original eighteen holes at Chateau Des Vigiers were formulated by the esteemed Donald Steeland were opened in 1991. While these were well receivedthe demand of golfing visitors to this amazing destination necessitated expansionand a further nine holes have recently been completed.
Steel is regarded as one of the most subtle golf course designersand one who always remains appreciative and aware of the effects on the local landscape. As suchSteel allowed the terrain to dictate the style of the courseand the results are spectacular. The condition of the courses is always impeccableand there can surely be few more special places to enjoy holiday golf than this charming corner of Aquitaine.
Amenities
Wi-Fi
DVD
TV
Garden
Similar Properties
We've found the following properties which you may also like...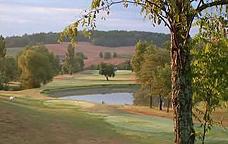 Apartment
Villeneuve Sur Lot Country Club
Bergerac, France, Dordogne and Lot, Bergerac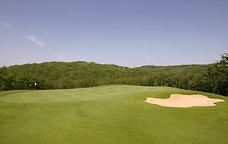 Apartment
Souillac Country Club
England, France, Dordogne and Lot, Dordogne
Apartment
Hotel Golf De Saint-Junien
Central, France, Limousin, Saint Junien