The Fan Villa
£71* prices from
Sleeps 4

4 Bathrooms

Villa
VillaswithClass
Full property details
About The Fan Villa Holiday Villa
The Fan is a unique villa on the hills of Williamsfield, just 4 km. East of Port Antonio and a few minutes drive from all the main beaches.
Plunged in a tropical garden with hummingbirds feeding on beautiful flowers, the Villa consists of two independent apartments on two floors. The villa boasts a breathtaking view of Dolphin Bay, "The Castle" and The Blue Mountain Peak.
Each apartment is completely independent and consists of a bedroom, bathroom, living room and full kitchen.
Couch in the downstairs living room can be turned into an extra bed, if needed.
Your warm and friendly housekeeper is available on request to prepare and serve your meals. Our gardener provides fresh fruits in season from the garden and refreshing coconut jelly.
The beaches of Frenchman's Cove and San San are 3 minutes drive from the Villa. The Blue Lagoon 5 minutes drive.
Amenities
Wi-Fi
Internet access
DVD
TV
Air conditioning
Balcony/terrace
Garden
Similar Properties
We've found the following properties which you may also like...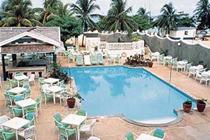 Villa
Rooms On The Beach
Ocho Rios, Jamaica, North Jamaica Coast, Ocho Rios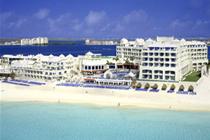 Villa
Couples Sans Souci
Ocho Rios, Jamaica, North Jamaica Coast, Ocho Rios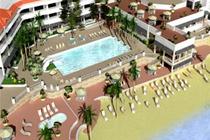 Villa
Hotel Couples Tower Isle
Hotel Couples Tower Isle, Ocho Rios, Jamaica, North Jamaica Coast, Ocho Rios